will be held at the Beutenberg Campus.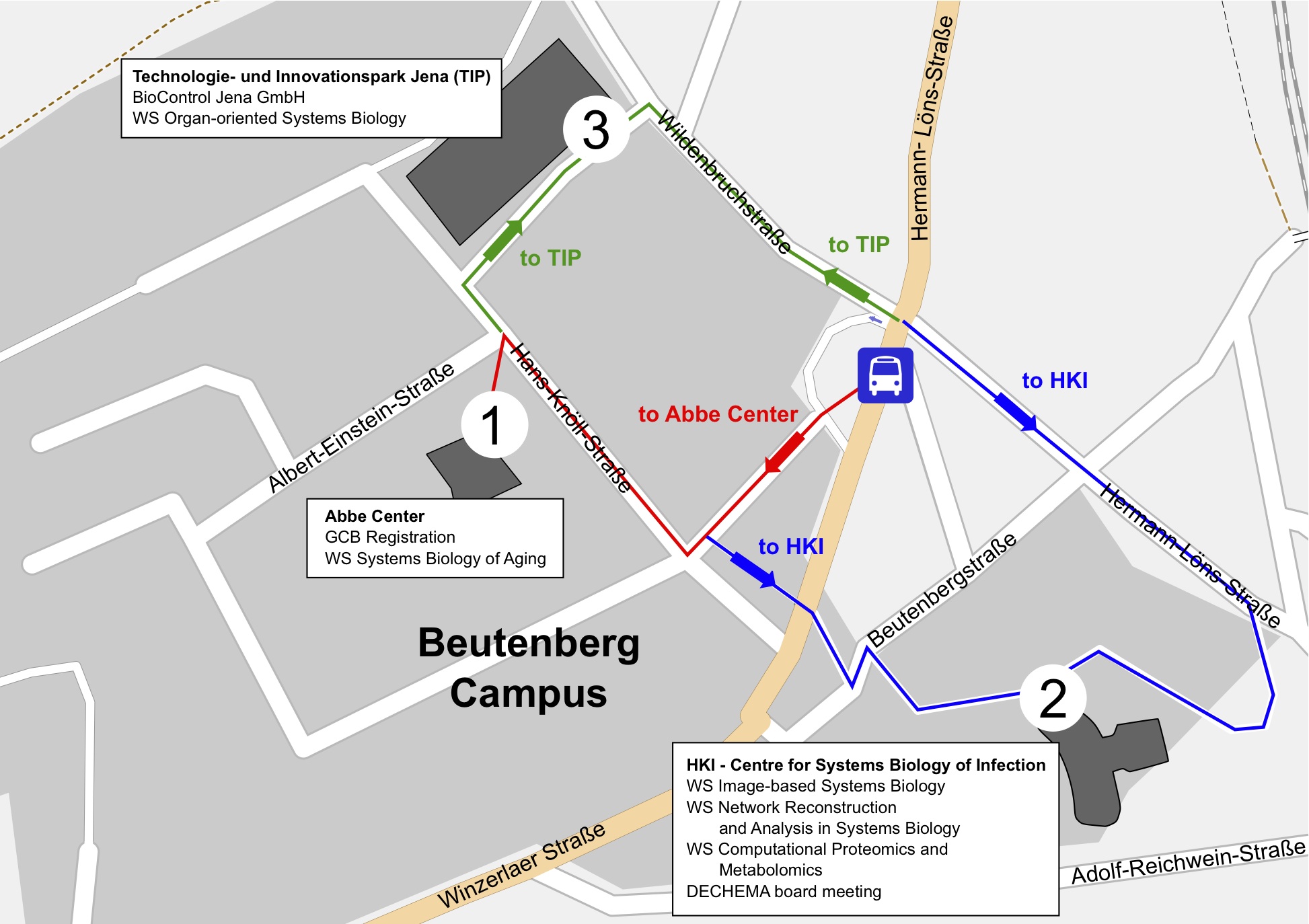 Map adapted from OpenStreetMap.org
From city centre or Westbahnhof, take buses No. 10, 11, 12 or 13 (directions Damaschkeweg, Beutenberg Campus, Burgau or Göschwitz).
IMPORTANT: tickets (zone 1) can be bought in the bus, but exclusively using coins or "Geldkarte". Get off at bus stop Beutenberg Campus and walk to
1 – Abbe Center
Hans-Knöll-Str. 1 (Beutenberg Campus Nord)
Registration Desk
WS Systems Biology of Aging
2 – Hans-Knöll-Institute (HKI) – Leibniz Institute for Natural Product Research and Infection Biology
Centre for Systems Biology of Infection
Beutenbergstr. 11a (Beutenberg Campus Süd) – rooms will be signposted on site
Entrance: Hermann-Löns-Str. 70/72
WS Image-based Systems Biology
WS Network Reconstruction and Analysis in Systems Biology
WS Computational Proteomics and Metabolomics
DECHEMA board meeting
3 – BioControl Jena GmbH: Technologie- und Innovationspark Jena (TIP)
Wildenbruchstr. 15 (Beutenberg Campus Nord)
WS Organ-oriented Systems Biology (3rd Floor, Conference Room 1 and 2)
Welcome Reception
takes place in the atrium of the university main building. Please use the entrance via Schloßgasse.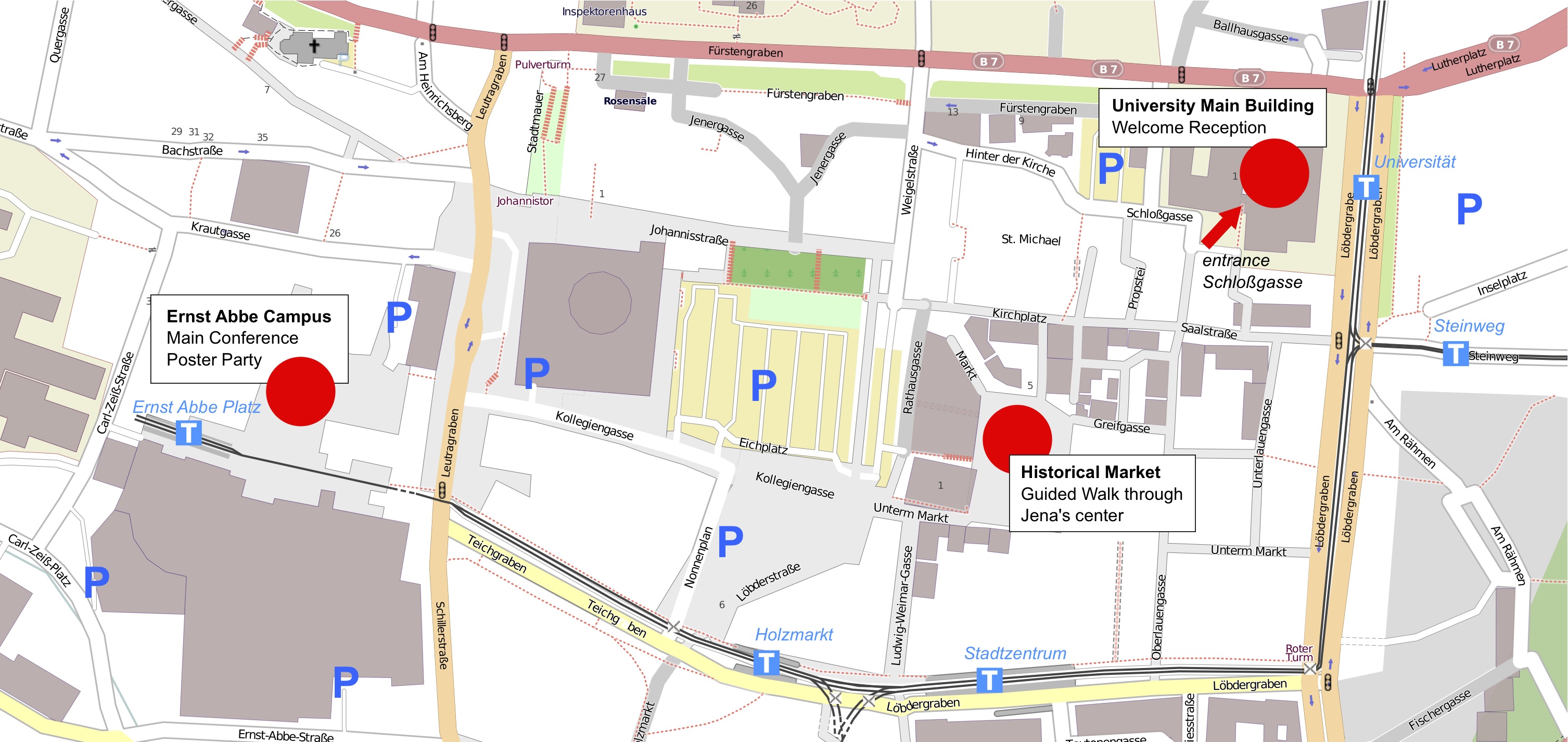 Map adapted from OpenStreetMap.org
Main Conference
The German Conference on Bioinformatics 2012 will take place at the Ernst Abbe Platz Campus of the Friedrich Schiller University Jena. Talks will be held in lecture room 2.

Fotos: FSU/Fotozentrum